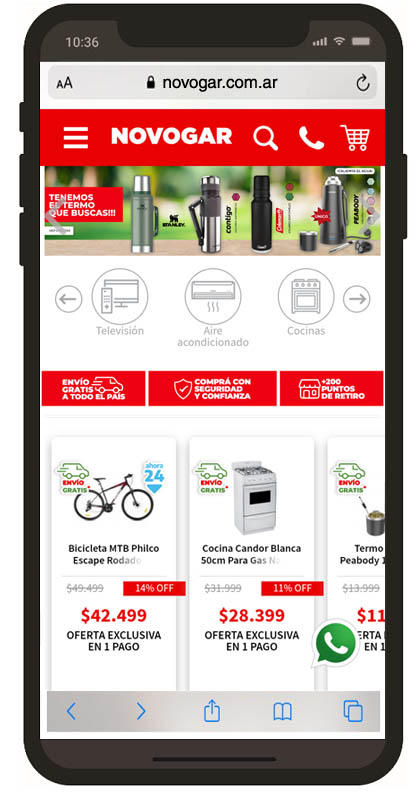 Murillo 666
MURILLO 666 is a company with a long history in the manufacture of leather products, leaders in the sofa and armchair market. Their designs are made with the best materials and their objective is to achieve excellence in each product.
SIMBEL ECOMMERCE 1.O
Integrated Logistics
Integrated Payments
Visita the store
Selling Online
Some of the clients that use our Simbel eCommerce platform in Latin America.