All the power of our B2C and B2B platform united to offer a novel sales system for an integrating project such as a marketplace.
SIMBEL MARKETPLACE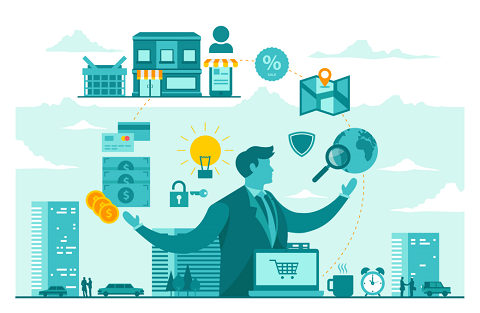 Developed for more than 10 years, with all the experience as a company specialized in ecommerce technology for companies that want to sell online
In each project we provide all our experience and knowledge of a great team with many years in the digital industry. We are specialists in increasing the sales of your company. We are a platform that makes businesses grow.
Our technology is certified under ISO 9001 Standards. Whether we implement ourselves or a partner, we control the quality of implementation as a requirement for the start-up of the store. This sets us apart from other platforms where Partners have complete control of the project and the platform manufacturers are not there to validate the results.
100% historical availability without down-times or partial service interruptions. The Simbel platform runs entirely in the cloud with no limit on servers and services. We can dynamically scale it to the needs of our clients before a special event, such as a Blackfriday, Hotsale, Cybermonday, Cyberdays.
"Simbel developed a stable, simple and friendly platform for all types of users. Inclusively, for our business unit in Sao Paulo, Brazil. We have managed to overcome, without any inconvenience, large convenience events such as the Hotsale, Blackfriday and Cybermonday, multiplying traffic exponentially, always keeping the site on line ".
Lucas Figueroa
Ecommerce Manager - www.gardenlife.com.ar
"Simbel has been with us for four years with its technology and e-commerce support. They are always available to accompany us in growth and with new alliances with other suppliers. They provided us with satisfactory support during the last hotsale and cybermonday, where we tripled our sales "..

Juan Manuel Risueño
Ecommerce Manager www.todococinas.com.ar
"Simbel's versatility allows us to actively accompany us in the modifications and new implementations that we request, such as UX, payment and management platforms. The next step? Who knows ... if we have no roof, neither does Simbel "

Marcos Suarez
Ecommerce Manager www.tiendafc.com
Definition
We agree with our client exactly the type of store they need, working on the project or with the participation of one of our partners in LATAM
Analysis / Design
We analyze and design the agreed requirements and review the operation process of your store to focus on design and technology



Configuration / Implementation
We implement our ecommerce platform and help you keep it operational over time through our technical support schemes with high availability and specific decentralized architecture for ecommerce.